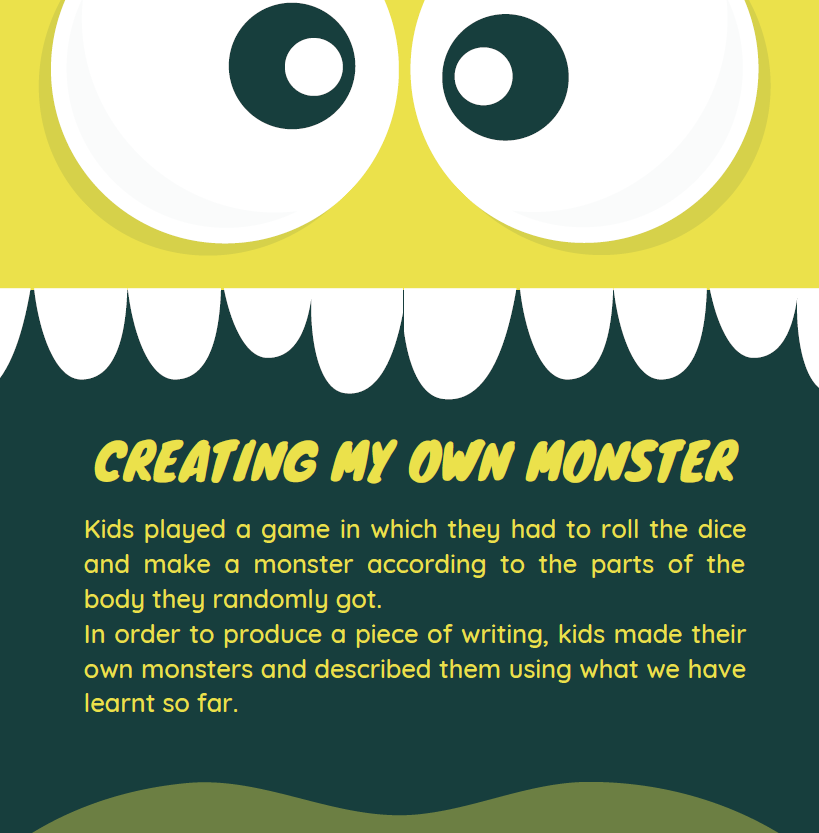 Kids played a game in which they had to roll the diceand make a monster according to the parts of thebody they randomly got. In order to produce a piece of writing, kids made theirown monsters and described them using what we havelearnt so far.
---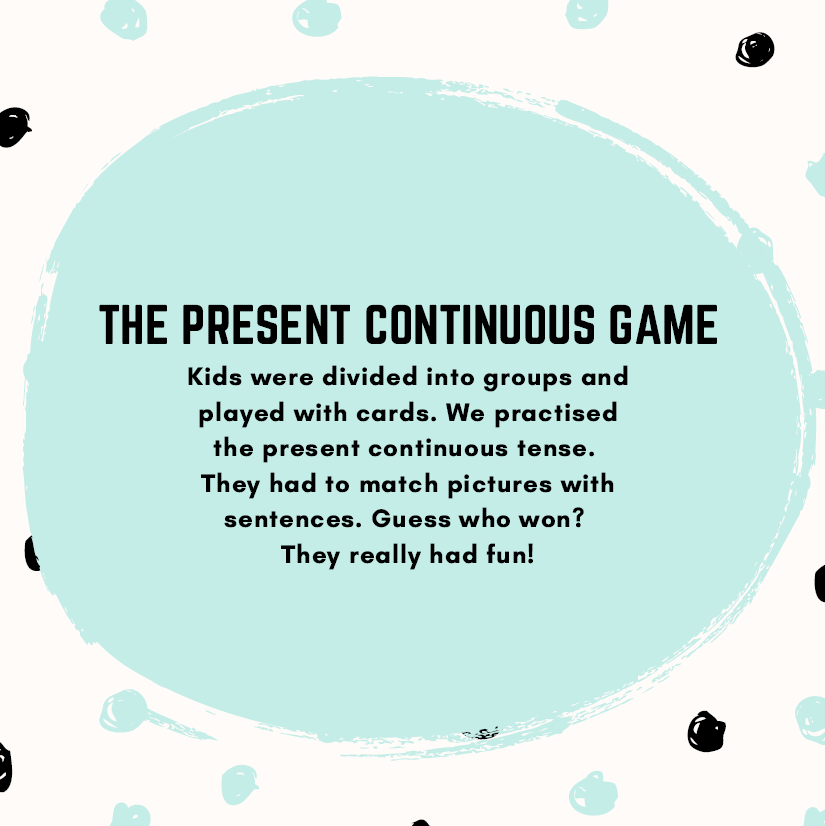 Kids were divided into groups andplayed with cards. We practisedthe present continuous tense. They had to match pictures withsentences. Guess who won?
They really had fun!